Scott Bacon
Senior Vice President
Institutional Sales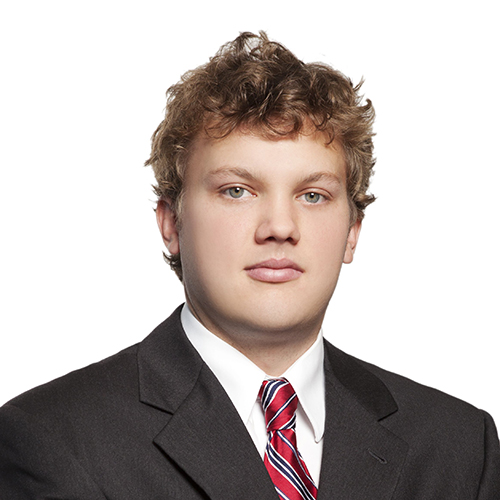 501.978.7931
sbacon@crewsfs.com
A relied-upon registered broker for the firm, Scott helps our customers find value in the market as they execute their strategies. He came to the firm shortly after earning his finance degree from the University of Arkansas. Having lived his entire life in Arkansas, Scott has never been hunting, fishing, or camping. He is, however, an avid Arkansas Razorbacks fan.
Scott's hobbies include tennis, golf, basketball, and traveling. He also started right out of college as a professional poker player before entering the field of investment banking. He's a member of St. James United Methodist Church.
Check the background of this individual on FINRA's BrokerCheck.
With Crews since 2011